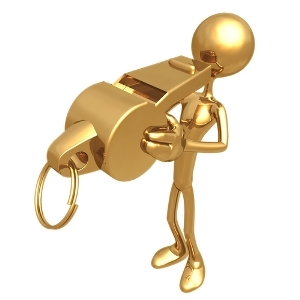 According to our assembled reports,Twenty whistle blowers, whose information
led to the recovery of about N11.635 billion loot, have been paid a total of N375.8 million.
Minister of Finance, Mrs. Kemi Adeosun, who disclosed this, in Abuja, on Wednesday said: "This payment, which is the first under the whistleblower policy, underscores the commitment of the President Muhmmadu Buhari administration in meeting obligations to information providers under the whistleblower policy.
The policy is an essential tool in the fight against corruption", she stated.
The Whistle Blowing policy was initiated by the Federal Government of Nigeria to support the fight against financial crimes and corruption, promote accountability and enhance transparency in the management of public finances.
Source: SUN